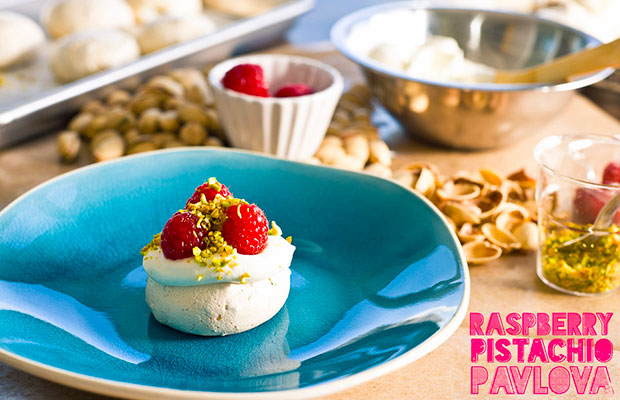 Is there anything better than summertime and desserts? The sun has finally been shinning down on Vancouver and the gorgeous weather is perfect for picnics and barbecues. In my books, no picnic or barbecue is complete without dessert – picnics and barbecues without dessert are like summer days without sun.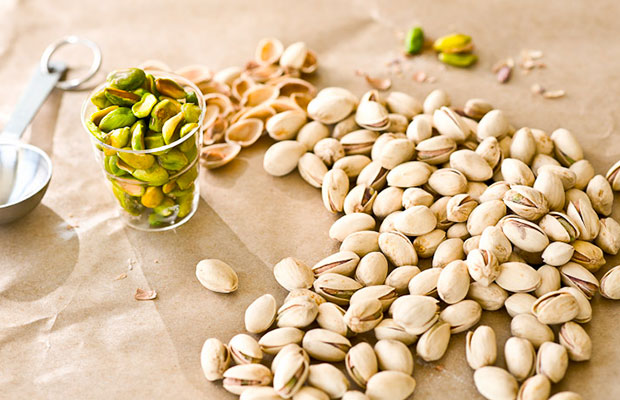 One of my favourite desserts to make and eat is pavlova. I love the crisp, shattering shell, the gooey marshmallowy meringue insides, the soft, cool whipped cream, and whatever fruit happens to be on hand. For this recipe I did a riff off of my ultimate favourite dessert ever, Pierre Herme's Montebello.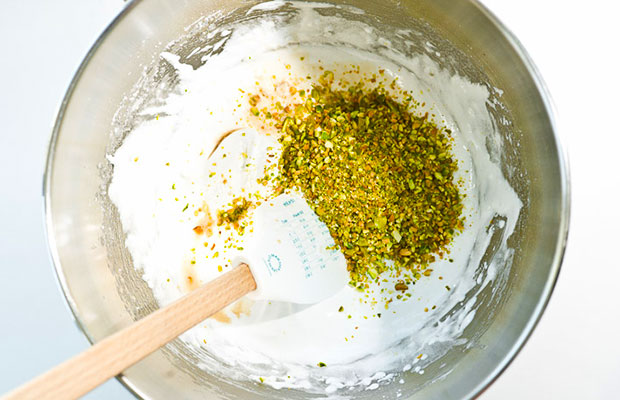 Pierre Herme's Montebello is a work of art. My raspberry pistachio pavlova doesn't even begin to compare. If you're ever in Paris, drop by one of Pierre's many patisseries and pick up a montebello. If you're lucky, they'll have them topped with raspberries. If not, the strawberry version is just as delicious. Imagine: a crisp, yet slightly chewy pistachio dacquoise, creamy, nutty pistachio pastry creme and perfectly ripe raspberries. The combination is divine! A couple of years ago, I celebrated my birthday in Paris, and the montebello was my birthday cake of choice.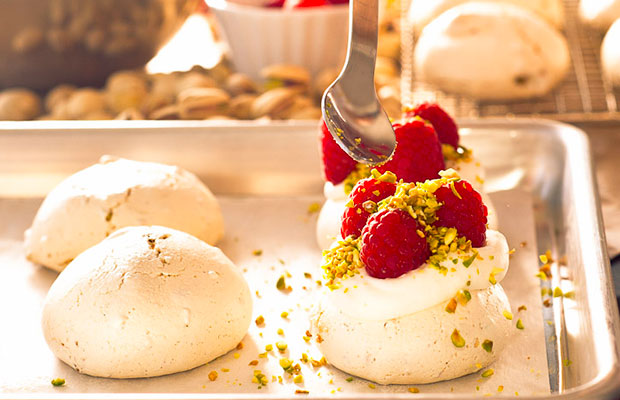 This is a toned-down, home-style version using all the same flavours, but none of the crazy techniques. The tart-sweet of the raspberries and the nutty crunch of the pistachios with the cloud-like meringue is incredibly addictive. You've been warned…once you start eating them, you just can't stop!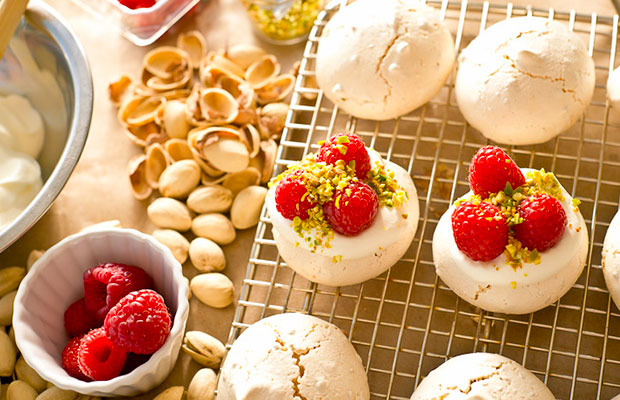 Source