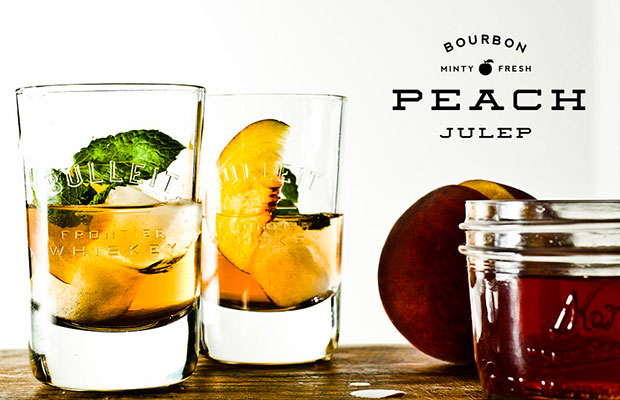 It's still Peach Week, and it's Friday so it's time to get your drink on! I'm not much of a drinker (mostly because I'm a complete lightweight) but I do love a well balanced alcoholic treat. My favourite drinks tend to be quite girly—I like things that serious drinkers scoff at: fruity liqueurs, shandies and anything pink.
Right now we only have bourbon in the liquor cabinet and I definitely don't drink straight bourbon or old fashioneds, but bourbon happens to be great in mixed drinks. With it being peach week, I decided to make a pretty pink peach syrup and make myself a spin on the classic mint julep.
Mint juleps are made with bourbon, simple syrup, mint and ice. I went ahead and flavoured the simple syrup with peaches and decided to top it up with tonic to make it a bit more fizzy. It ended up being delicious! Happy Friday!
Source